ME AND YOU ALL:
Dynamic group and culture development

Each person within a group is like a note in a chord. And only when we are aware of the other notes, the other players, other team members, can we create the most beautiful experience possible.

Are we in harmony?
Are we in dissonance?
Are the harmony and dissonance in balance?
How do I relate to the group?
How does the group relate to me?

These questions directly affect our experience, whether we are in the context of a company, a club or social group.

Together we explore, reveal and reset group dynamics based on individual awareness within the group in order to create a more harmonious, efficient atmosphere.

Want to know more?

Powered by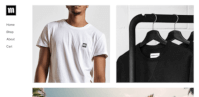 Create your own unique website with customizable templates.