NEWS ARCHIVE

March 8, 2014

OLD FRIENDS, NEW SETTING

When I met my dear friends Daniel and Heidi of Atelier Wetplate Berlin, it was clear
from the beginning that the universe had brought us all together to share our arts, love and soul expressions. It was love at first sight! And two years later, we are coming together for our next collaboration!
Please join me on Thursday, April 3, 2014 @ Kommunale Galerie Berlin for an evening of music supporting the magical photography of Daniel Samanns, Atelier Wetplate Berlin.


Thursday, April 3, 2014

Atelier Wetplate Exhibition

DANIEL SAMANNS
7:00pm @
Kommunale Galerie
Hohenzollerndamm 176
10713 - Berlin - DE
Cost: Free
What to expect?
PHOTOGRAPHY
Daniel uses a 150-year-old camera and the photographic collodion process to capture haunting and raw pictures of modern people and places of all types.
MUSIC
For those of you who missed the Bröhan Piece, I'll be performing it again for this event!
See you there!
---
February 6, 2014
MUCHA, MANGA, MYSTERY POETRY TEXT / UEBERSETZUNG

Thank you to all who went to the concert today at the Bröhan Museum! It was a huge success and I am so honored to have shared this new piece with you!

For those interested, below are the Texts from the concert in the original languages with German translations.

Thank you all for your support!

May 27, 2014
A CLEAR MIDNIGHT: THE SILENCE IN BETWEEN

New times, new songs. There is always sound in silence. Greetings from sunny California on this lovely May evening!

In the silent moments in between, it's sometimes hard to stay clear, focused, playful... to create as a pure being. And in such times, you come across things that give you inspiration, that reinvigorate a sense of purpose and a responsibility to continue creating. That moment came to me in the form of words from someone I know, but not well, after I publicly posted 'A Clear Midnight.'
He wrote:


"Your music is fantastic! It´s able to capture that magic and wonder that we all try so hard to never lose as we grow older and feel roads close around us, but, when I heard your song, I was reminded that it's here, totally accessible, if we intend it! Thank you."
What incredible words. I was left speechless. It resonated with a much deeper part of me than just words can reach.
And I experienced pure thankfulness.
There are things in the works.... concerts, festivals and albums are on their way starting in just a few weeks in Germany and beyond... and here is a new baby for your listening pleasure.
Thank YOU for reading this and listening.
Enjoy and g'night!
February 2, 2014
from the [DLX]
page:
"The richly expressive operatic voice of Nicole Yazolino has always itched for music beyond its admittedly soaring confines, and found it in original songs blending flourishes of opera into guitar ballads and jazzy novelties. Already a fixture with a growing cult following, the American diva nouvelle brings to [DLX] something new:

an eclectic performance piece that is a mix of ambient elecronica, vocal improvisation, classical French and German art song, traditional songs and arias… a performance experience without parallel. Yazolino's offbeat wit and onstage charm are reason enough to come out in droves, but the nuances of that voice always manage to take the evening. Yazolino herself dubs the piece "fucking cool." Need we say more?"
What a beautiful introduction! Thanks, [DLX]!
Come check it out, the entire festival is quite an experience!
Wednesday, February 12, 2014
[DLX], The 10th Berlin International Directors Lounge
Time 10:00pm @
Naherholung Sternchen
Berolinastraße 7 - 10178 - Berlin - DE
Cost: TBA
---
December 1, 2013

NOVEMBER CROSSROADS

November Crossroads: A Music Fest is over and it was a most beautiful, wonderful experience! I could not have wished for it to have been any better!

7 acts over 2 nights: 100 % magic.



We already have people looking forward to next year's fest, audience members and artists alike

!

For those of you who missed it, check out our artist line-up:
Carmen Underwater


Prita Grealy


Mara von Ferne


Siri Svegler


Luftlinie 391
Great Garden
...and yours truly!! (But you're already on my page!)

See you next year at November Crossroads....
.......and you'd better watch out...



There might be a June Junction, too!




January 10, 2014
MUCHA, MANGA, MYSTERY and A NEW LEAF



It's a new year: New Luck. New Joy. New Experiences. New Music. The weather outside is more like spring than winter and, befittingly, a new branch of my music life is blossoming faster that I had anticipated.





The union of all my musical skills, tastes and sensibilities have been distilled into a style in and of itself: a mix of electronic/ambient music, self-written songs, arranged classical compositions, and a vocal potpourri,

all melting into one musical expression.



What does it sound like?

Think Pink Floyd meets Debussy meets Enigma. In any case, it's BEAUTIFUL and I am truly proud of this musical creation!!!



To get a little taste of this wonderful

new music world, come to the Bröhan Museum on Thursday, February 6, 2014.


It's bound to be a musical adventure.
Thursday, February 6, 2014
Mucha, Manga, Mystery
2:00pm @
Bröhan Museum
Schloßstraße 1a - 14059 Berlin
Cost: 4 Euro
---
October 28, 2013
via Setalight Records
LABEL PRESS
Die Folk-Band
Courage + Craft
werden eine Pause einlegen. In der Zwischenzeit können Fans und Freunde sich auf neue Songs und eine Solokarriere von Mastermind und Sängerin Nicole Yazolino freuen. Die gebürtige US-Amerikanerin aus San Francisco schreibt bereits Songs für ihr neues Album. Erste Live-Auftritte wird es auch sehr bald geben.
"I have now entered a new music writing phase and am creating and giving birth to some songs that I didn't even know I was capable of writing. Every new chord, word, sentence is a gift… and most of the time I am aware that I am channeling these beautiful things. Often, after I write something and listen to it later, I even hear messages within the texts that I needed to hear….. it's definitely an awareness jump and I feel the vibrations on a different level.
Thankful is the only word I have for it!
I am super excited for the next album, my first solo album!!!! and the total re-birth of myself. I'm already 7 songs into it (some finished, some not). And every day holds surprises"
---
October 20, 2013
BYE BYE C+C, HELLO NICOLE!
Courage + Craft had a wonderful last concert with the talented Luftlinie 391 and Jules in the personality-rich Berlin locale Arcanoa. Thank you to the girls for the lovely evening and for sharing the stage with us! It was a really great close to the current Courage + Craft chapter as we are now entering a pause-stage. And I am super excited for the official start of my solo career as Nicole Yazolino! It's been a long time coming! Stay tuned for new developments. There are some pretty magical new songs in the works and I can't wait to share them with you. Lots and lots of love, everyone!
Powered by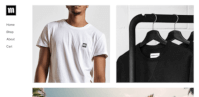 Create your own unique website with customizable templates.