REVIEWS

"You hear the music, you enjoy! You see the performance, you enjoy! You meet Nicole, you enjoy!
Some music is best described as 'beautiful.'
Nicole is a beautiful person playing beautiful music, spreading beautiful spirit."
Daniel Rieth, Former Manager Maria Reiser

ARTICLE: The Voice of The Auslaender
"[Nicole Yazolino] strikes more than just a guitar chord. [...] ...it was something as plain as a clear voice and acoustic guitar that stole the evening and brought out the greatest applause."
Kenton Türk, PlaceboKatz Blog

PRESS BIO EN/DE

ENGLISH

Nicole Yazolino,
originally from the San Francisco Bay Area, California, USA, is a singer/songwriter who brings various aspects of many musical genres together to create a unique musical presence focused on beautiful melodies, electronic sound worlds, flowing if not unusual chord progressions and thoughtful, honest poetry-lyrics. Nicole's music is informed by a solid classical background, having been educated in vocal and opera performance at The University Of Cincinnati's College-Conservatory of Music.
Nicole lives in Berlin, Germany.
DEUTSCH
Nicole Yazolino
, ursprünglich aus der San Francisco Bay Area, Kalifornien, USA, ist eine Singer / Songwriterin, die verschiedenste Aspekte zahlreicher musikalischer Genres vereint. Mit wunderschönen Melodien schafft sie eine außergewöhnliche Bühnenpräsenz und vereint elektronische und akustische Klangwelten und ungewöhnliche Akkordfolgen mit ehrlichen und poetischen Texten. Nicole's musikalischer Hintergrund ist in der Klassischen Musik verankert. Sie absolvierte ihre Ausbildung mit Vokal-und Opernaufführungen an einem der renommiertesten Konservatorien der USA, der University of Cincinnati College-Conservatory of Music.
Nicole lebt in Berlin, Deutschland.
PHOTOS

SOUNDS

Powered by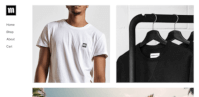 Create your own unique website with customizable templates.