STORE
DONATION PHILOSOPHY


It boils down to two words:

Energy Exchange.

I love what I do and the most important thing is to reach people and to facilitate peace of mind and healing with my music and words.



I have, and will continue to have a lot of content available for download and free listening, and I want it to stay that way which is

why I have set up a DONATE button.

I believe my creative output is valuable, but sometimes that value is not translatable for some into money!

Art it is priceless AND the artist also needs to live. I

want my music and words to reach whomever they need to, regardless of finances.

I believe in abundance.
Abundance has many forms:

...donate money!
...become a patron!
...recommend my music to others!


...give my music to someone else!


...share my stuff on social media!
...book me a gig!
...blog about my music!
...buy me groceries!
...trade goods/services!


...send me a prayer!


...send me a message, letting me know you're listening!
...sending me love!
...simply enjoying!
...just to name a few!

For me, the greatest payment is that we are connected.
Follow me on social media! Sign up for my newsletter!
Let's get connected!

I will continue creating the things within my power to nourish you!

YOU get to decide how you express its value to you!

I believe in abundance and I believe we all have access to this abundance.

If it moves you, donate however you can! If that is in monetary form, you get to decide how much!
Here's a donate button:


...and because I love you guys........


.... I have set up some free downloads for you on my Soundcloud! ENJOY!!!! XOXO.

Powered by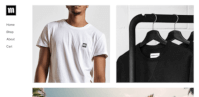 Create your own unique website with customizable templates.